When fishing bays and estuaries, Poveromo is behind the wheel of his new Mako 2201 Inshore skiff – SHALLOW-WATER MARC. This 2008, bay-style boat is powered by a Mercury 4-cylinder, 200-horsepower Verado 4-stroke outboard and is fully tricked-out with the latest fish-catching equipment.

With an overall length of 21' 5", a 93" beam, and an approximate loaded weight of 3,400-pounds, this new Inshore Mako features plenty of fishing space and a soft and stable ride. Matched with a 19-pitch Mercury Mirage prop and a CMC hydraulic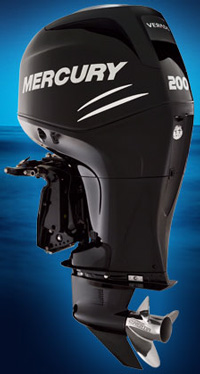 jack plate, the SHALLOW-WATER MARC reaches a top speed of 52-miles per hour at 6,100 rpms. Factor in trim tabs, Mercury's DTS (Digital Throttle & Shift) and power steering systems, and a 60-gallon fuel cell, and traveling long distances aboard the boat is an easy and enjoyable proposition!


THE CONTROL CENTER – The console features a tall windshield and plenty of dash space to accommodate a Lowrance HDS-10 Fishfinder/GPS Chart Plotter, Lowrance VHF, and compass. The HDS-10 unit, incidentally, features SIRIUS Satellite weather and also Lowrance's new StructureScan option. An am/fm/cd player with SIRIUS Satellite Radio is flush mounted in the console. Within the console, incidentally, are two cranking batteries and battery charging systems for both the cranking batteries and the three trolling motor batteries. In addition, assorted safety gear is stored in the console, including a fire-extinguisher, flares and first aid kit. The windshield rail is perfect to hang on to at speed.
Lowrance's optional StructureScan offers a down view of the bottom as well as side imagery. Lowrance's optional StructureScan offers a down view of the bottom as well as side imagery.

There are two large, fully-plumbed live wells aboard the Shallow-Water MARC.LIVE BAITS FOREVER - There are two live wells on the SHALLOW-WATER MARC. Lift up the console's front seat and you'll discover a 23-gallon, fully-plumbed live well, whereas a second fully-plumbed live well can be found in the center of the rear casting deck.

A Minn Kota RIPTIDE PRO 101-pound thrust, bow-mount trolling motor provides plenty of power and speed to manipulate strong currents. And when Poveromo locates a school of fish over the flats, he holds the boat in place by simply activating the POWER-POLE Shallow Water Anchor. This can be accomplished via the console switch, or a remote that can be kept in a shirt or pants pocket. When it's time to move on, he simply hits the retrieval button and the POWER-POLE retracts.

The new SHALLOW-WATER MARC is equally at ease drifting in 10-inches of water as it is running through three foot seas. Poveromo has taken everything from snook to sailfish on this boat. It's the ideal bay boat, blending in skinny water performance with a big boat ride – an important combination when the seas kick up and there's a lot of open water to cover.


To get the SHALLOW-WATER MARC to and from the boat ramps, Poveromo relies on a custom-built FLOAT-ON trailer. The dual axle trailer is equipped with brakes, radial tires on 13" aluminum Star mag wheels, and a spare tire, hub and spindle assembly. It has a gross vehicle weight rating of 5,100-pounds.

SHALLOW-WATER MARC SPECIFICATIONS

LENGTH……………………………………………………….. 21' 5"
BEAM………………………………………………………….. 93"
TRANSOM HEIGHT………………….………………………. 25"
MAX. HORSEPOWER………….………………………..…… 225 hp
MAX. PERSON CAPACITY………………………...…………8 Persons
DRY WEIGHT……………………………………….………….1890 lbs
FUEL CAPACITY………………………………..……………..60 Gallons
VALUE OF BOAT (as rigged, with trailer)……………………$ 45,000.00

The Mercury outboards on both the MARC VI and SHALLOW-WATER MARC are maintained by Guy Radiano at TNT Custom Marine on Biscayne Boulevard and NE 135th Street in North Miami, Florida, (305) 931-3157, (http://www.tntcustommarine.com)
The trailers for both the MARC VI and SHALLOW-WATER MARC were built by FLOAT-ON Corporation, 1925 98th Avenue, Vero Beach, Florida; PHONE: (772) 569-8934; VISIT WEB SITE CLICK HERE
The canvas work and weather enclosures on the MARC VI and SHALLOW-WATER MARC were done by Drew Caterson at ACTION CANVAS, (305) 481-7606, (305) 743-0665; E-mail: actioncanvas@aol.com.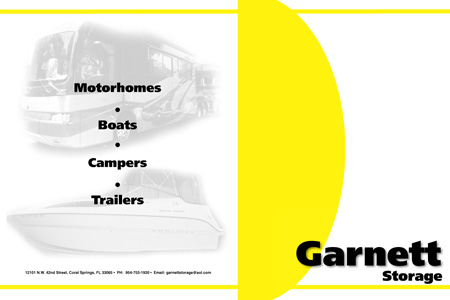 When at rest, Poveromo's MARC VI and SHALLOW-WATER MARC are kept at Garnett Storage in Coral Springs, Florida - 12101 NW 42nd Street, Coral Springs, Florida, 33065; 954-753-1930; garnettstorage@aol.com